The "Land O' Burns 10K Road Race" will be held on Wednesday 29th May 2013 at Seafield Pavillion, Old Racecourse, Ayr, KA7 4DN. This is a Scottish Athletics permitted event and follows the guidelines of under UKA rules. The Race starts at 7.30pm and you must be a minimum 15 years old on the day of the race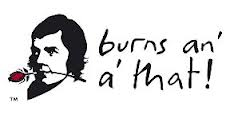 Pre entry will be £7 for SAF members and £9 for non SAF members. You can either enter online from http://www.entrycentral.com or click on one of the links below to download entry form.
Click here to download in PDF (Acrobat) format or here to open in Word format.
Send completed entry form and cheque payable to "Ayr Seaforth" to "Laurence Baker 10 Mainholm Smallholdings Ayr KA6 5HD "
Limited entry will also be available on the night : SAF members £8, Non members:£10. Registration from 5.30pm
For further information, please email roadrace@ayrseaforth.co.uk or phone Laurence Baker on 07887794882