Photo credit: @FR_Scotland (Frame Running Scotland on Twitter)
Thank you to everyone who participated in Sunday's Club Championships, especially all of the volunteers who offered their services to support our athletes. A special shout out to Ian Hutton who once again, undertook the unenviable task of rounding up and organising volunteer help.

It was a pleasure to see our athletes come together for some competitive fun! Well done to all the athletes who scored highly and came out on top. A summary of winners and runners up plus full results tables can be viewed below.
Winners and Runners Up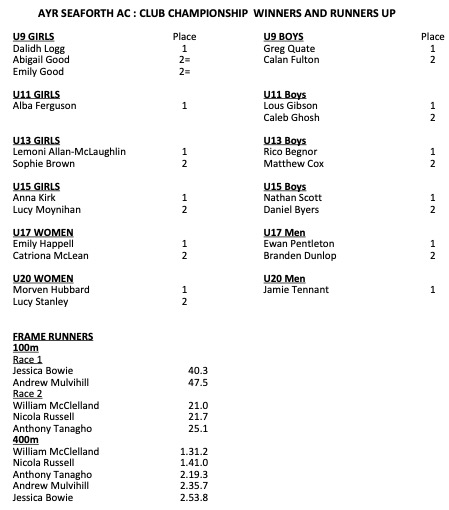 Full Results Tables